Showings are Fridays at 7:00, Saturdays and Sundays at 4:00 and 7:00, Mondays and Thursdays at 7:00.
Tickets sold at the door only.
---
Starting Friday, 1/21 through Thursday 1/27, West Side Story.
---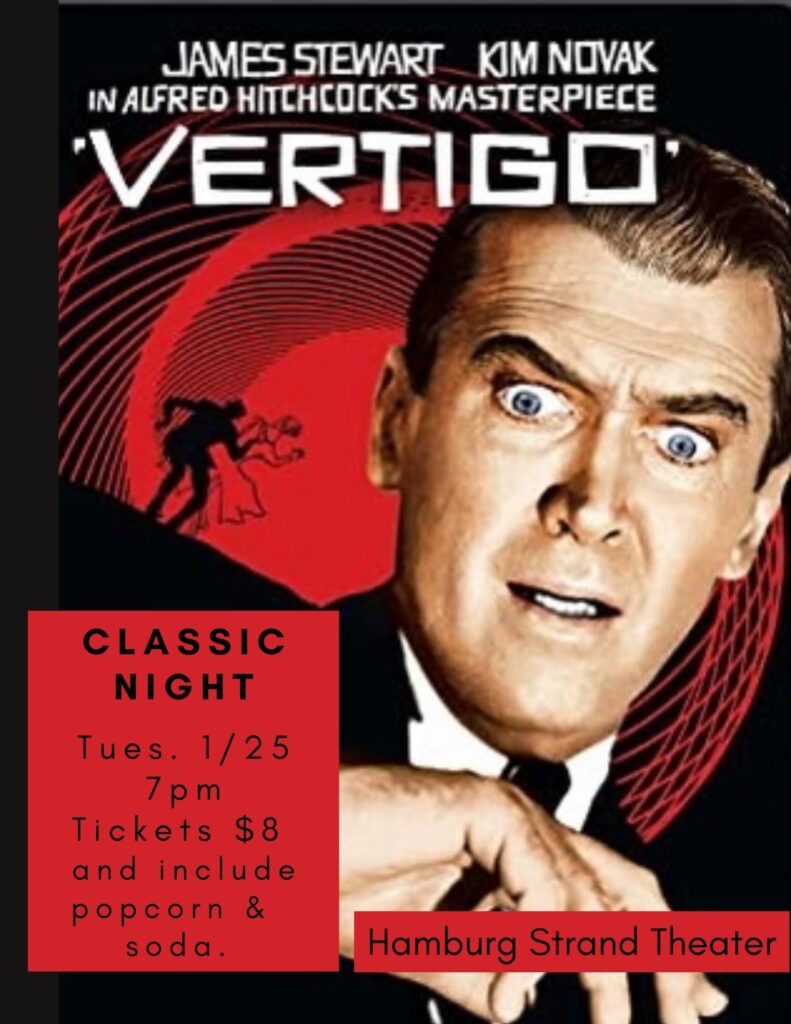 ---
Live Event: Jeremiah James, Wednesday, January 26, 7:30pm.
General Admission, $15.
****Party Pack of 10 Tickets: $100.
Wine available for purchase by our sponsor, Lucky Leprechaun and beer available for purchase by 1787. NO BYOB.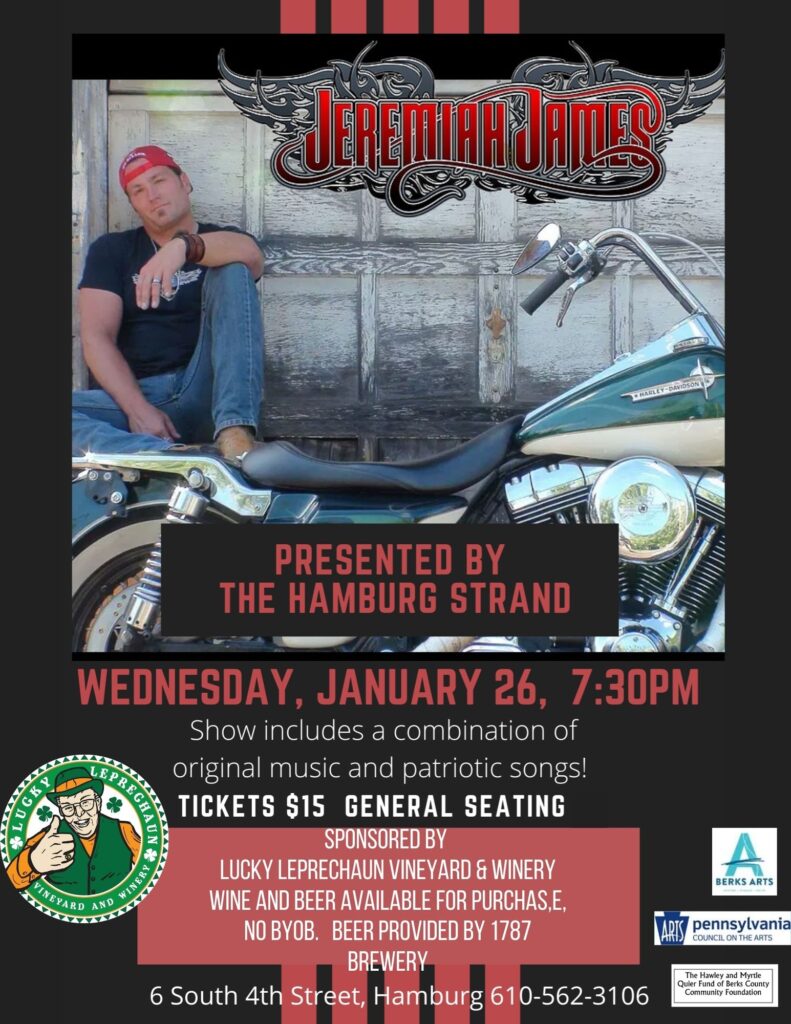 ---
---
The Strand is available for Birthday parties, corporate events and other special occasions. Contact us at hambugstrand@outlook.com or message us on Facebook for more info and availability.