The Black Widow will be showing at The Hamburg Strand starting Friday, July 9th at 7 pm.  Additional shows will be on Saturday, Sunday at 4 pm and 7 pm, Monday at 7 pm and Thursday at 7 pm. Tickets will be available at the door.
Natasha Romanoff, aka Black Widow, confronts the darker parts of her ledger when a dangerous conspiracy with ties to her past arises. Pursued by a force that will stop at nothing to bring her down, Natasha must deal with her history as a spy, and the broken relationships left in her wake long before she became an Avenger.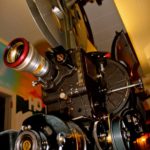 The Strand is available for Birthday parties, corporate events and other special occasions.  Call us at 610-562-4750 for details and information about renting the Strand for your special event.