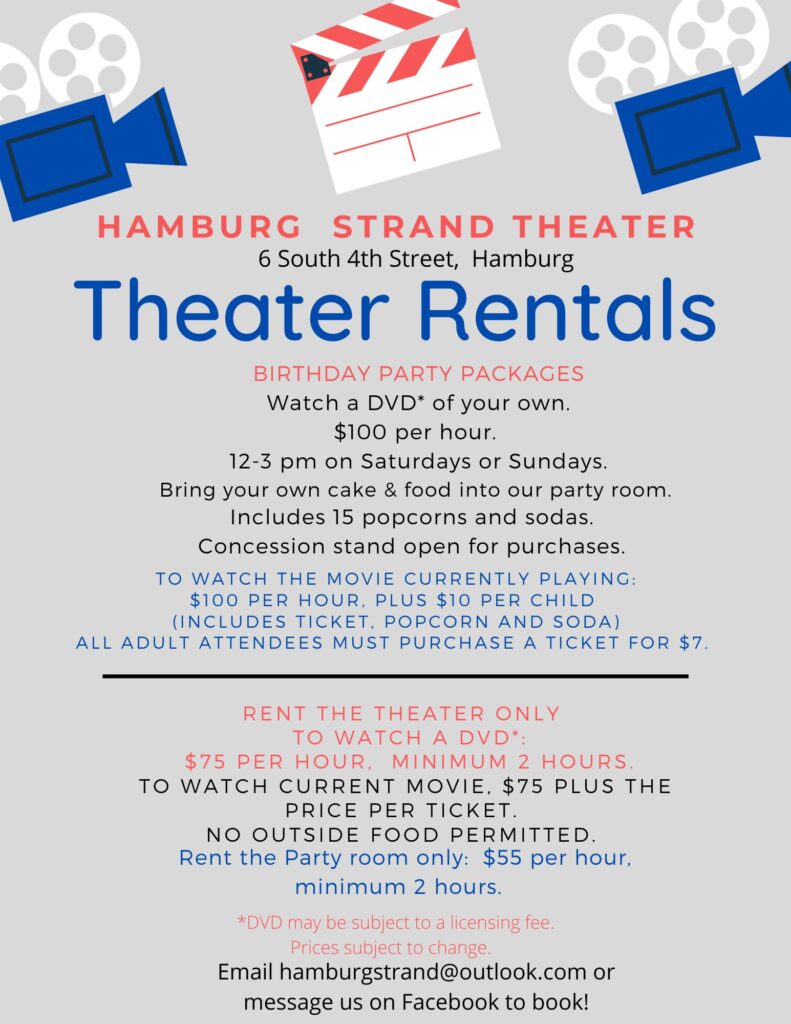 The Strand is a great place to have a birthday party, get together or corporate meeting. With our digital projector you can show a movie or present power point slide shows.
Email us at hamburgstrand@outlook.com or message us on Facebook to reserve The Strand for your next event.
Available slots are usually Saturdays and Sundays from 12-3pm.
Party room features a kitchen counter with electrical plugs, microwave, sink and 4 long rectangular tables. Bring your own food, decor and tablecloths.
See the user agreement below, click download to print.